G-Boom Boombox – A loud and powerful Bluetooth speaker under $100!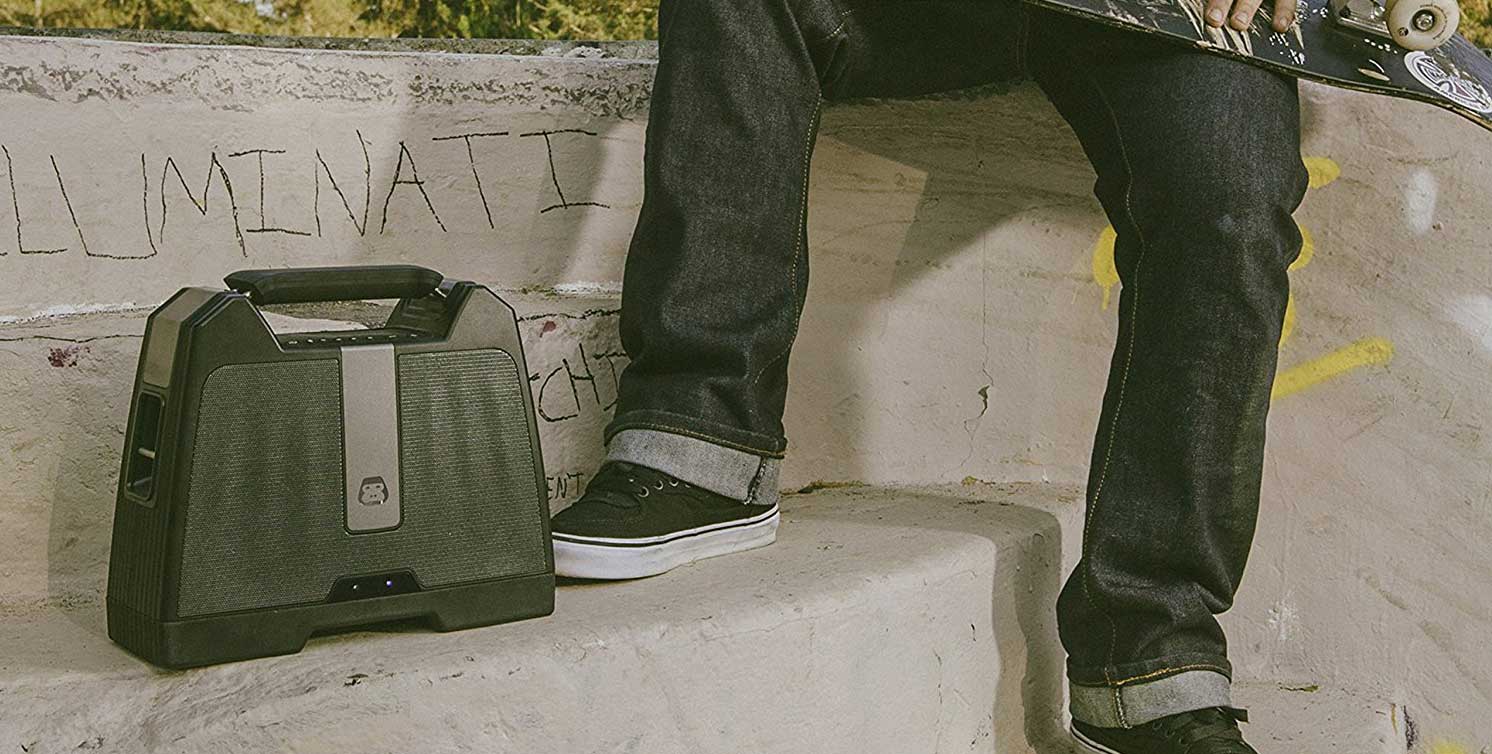 High-quality Bluetooth speakers are one of the best ways to take all your favorite music and audio with you wherever you go.
With features like waterproofing and drop protection, most Bluetooth speakers are extremely versatile, but those features typically sacrifice power for the sake of portability. Why can't you have both?
Pump up the volume of your favorite tunes! Learn more
Actually, you can have both. The problem is it isn't easy to find a powerful Bluetooth speaker at an affordable price. The G-Boom Bluetooth Boombox might just be the answer you've been looking for!
The G-Boom is designed to be incredibly durable, with a protective rubber base and integrated handle, so you can literally take your music with you anywhere. Between the sound quality and sheer power, no speaker delivers so much value for the dollar.
Right now, you can pick up a G-Boom Bluetooth Boombox for less than $100!
With its 2.2 speaker configuration, the G-Boom Bluetooth Boombox delivers plenty of muscle. Two full-range drivers, one tweeter, and dual rear-firing bass ports will not only pump up the volume but ensures the sound full and balanced.
It's also dead-simple to hook up with your phone or other Bluetooth connected device so that your favorite playlists are available no matter which device you use.
Even without conventional power for an extended period, the G-Boom Bluetooth Boombox is built with an ion-lithium rechargeable battery that can survive up to 6 hours on battery power alone, to keep your music pumping all day long!
But don't take our word for it, here's what others are saying:
"At $100, it's a tremendous value. Highly recommended." – Mashable

"G-BOOM is the ultimate $100 wireless boombox" – iLounge

"For $100 you'll be hard-pressed to find another portable Bluetooth speaker that delivers as much bass as the G-BOOM." – CNET
If you're looking to really pump up the volume at your next party, be sure to check out the G-Boom Bluetooth Boombox!