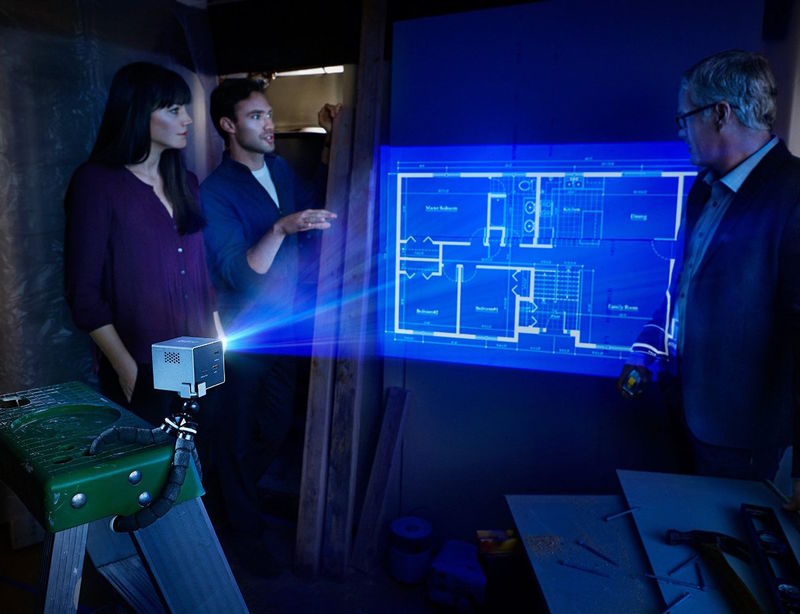 Need a projector that's good on the go? The RIF6 CUBE Pico projector is an ideal, pocket-sized solution to providing an enlarged multimedia display whenever you may need it.
The pocket-sized cube is designed so you can take it wherever you go and even use it in places without an electrical outlet.
It features a speaker, SD card reader and screen all in one compact device. And it comes with a flexible tripod for easy positioning, allowing users to display films, presentations, projects and laptop screens at just the right angle.
The RIF6 CUBE Pico projector provides crystal clear 120-inch enlarged projections on any flat surface.
With its fifty embedded LED lights, you'll project an image that is incredibly clear, bright and colorful, with the added benefit of a 20,000 hour lifespan.