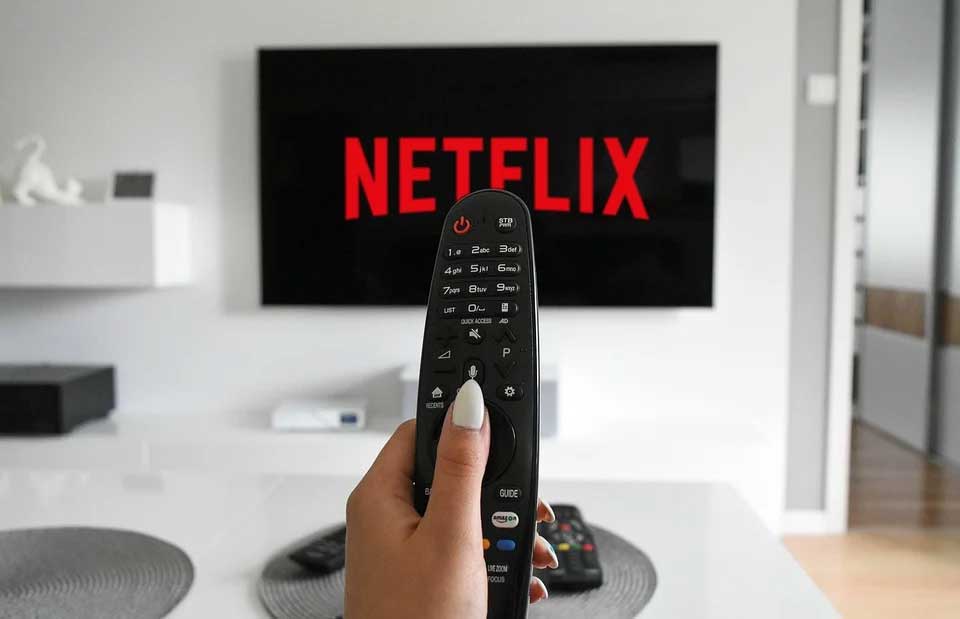 Roku Ultra Review
This Roku Ultra review video, from bnchill, highlights the new features of Roku's top-of-the-line streaming device for 2020.
Whether you're upgrading from a previous model or you're getting a Roku Ultra for the first time, this review will show you exactly what to expect before you buy.
So let's dig in and see what's new.
And…that's a wrap!
So, did you enjoy the video? I sure did, because I have an older Roku device, and I was curious to see what was new for 2020.
The first thing I noticed about the 2020 Roku Ultra is its new matte finish and smoother, more rounded corners.
Other than those visual changes, most of the changes in the 2020 model are all under the hood.
The all-new 2020 Roku Ultra has undergone some noteworthy changes.
What's new?
The most notable change is the new Roku Ultra comes with Dolby Vision and Adobe Atmos support.
Dolby Vision delivers better video quality if you have a TV that supports it on apps like Disney+, Apple TV, Netflix, and others.
Dolby Atmos audio is kind of like 3D audio, where the sound seems to move around you if you have a soundbar and sound system that supports it.
The new device comes with a faster quad-core processor, which Roku says makes the device is 30% faster when it comes to channel launching and its overall responsiveness.
Roku has also improved the wi-fi which now has 50% better range. If you want to hard-wire it, it remains the only Roku streaming player with a built-in ethernet port.
It still has the remote finder button that you can tap to play a little sound to help you find the remote, and the IR port so your remote works from any direction.
The advanced voice remote features 4 quick-start buttons for Netflix, Disney+, Hulu, and Sling, as well as 2 customizable buttons and a private listening mode.
So what's gone?
Gone is a micro SD port, replaced with a USB3 port instead. It works exactly like the micro SD port, so you can play your personal video and audio on the actual device.
Other than that, nothing else has changed.
Setup is quick and easy and in my opinion, one of the easiest of any streaming player out there. I had mine set up and running in less than 15 minutes.
Should you upgrade?
If you already have a Roku Ultra device the decision to upgrade will really come down to three things.
Do you want Dolby Atmos audio and Dolby Vision video?
Do you need the improved wi-fi and the built-in Bluetooth, which is on the Roku Ultra for the first time?
Is the 15% -30% speed improvement over last year's model important to you?
Keep in mind the Roku Ultra is more expensive than other streaming devices that also support Dolby Atmos and Dolby Vision.
You can get a Fire Stick 4k or the new Chromecast with Google TV which also support Dolby Vision and Dolby Atmos for half the price of the Roku Ultra.
So if those features are really all you care about there are less-expensive options out there.
But if you're sold on a Roku player, this is the only Roku device that supports those features, so it's pretty much of a no-brainer.
If wi-fi strength is an issue, upgrading will really help those who may not have a mesh router and are trying to use it in areas where they didn't have full speed before.
The addition of Bluetooth on the Roku Ultra is actually really nice if you want to stream audio to your TV.
It's really simple to set up. Just connect it like any other Bluetooth accessory then you can open your favorite music app and just start playing it.
If you want the fastest, most up-to-date experience, I think you will see it with the Roku Ultra. But honestly, a 15% – 30% increase in speed is not a game-changer for me.
I can wait a while to upgrade, but it might be the right time for you.
Here's the bottom line…
I think that it really boils down to what streaming devices you already have and what you really need.
If you need Dolby Vision and Dolby Atmos, then it's an easy decision.
This is the first Roku streaming player that supports those features, and it's the only one that has it.
Truthfully, if you already have a 2018 or 2019 Roku Ultra, there aren't many other noticeable changes.
Sure, there's Bluetooth, USB 3, and better Wi-Fi, which you might be interested in.
But the speed changes aren't dramatic. It's slightly faster, but you won't be blown away.
That said, the 2020 Roku Ultra is really separating itself as the premium player in the Roku line.
Even though it's slightly more expensive than other competing devices, what you will appreciate is the 2020 Roku Ultra is the best Roku Ultra they've ever made.
So, if you're in the market for one, I suggest checking out the new 2020 Roku Ultra.
Thanks for hangin' in there with me…
This is Jeff, the one who created Electronics Priced Right. The reason this site exists is so I can share some of the best video reviews I've found with you, like the Roku Ultra review you just watched.
If that sounds like something you can appreciate, then I'd love to have you drop by again.
I'll keep sharing informative videos about home security systems, electronics accessories, smartphones… and I'm just getting warmed up.
Well, you get the idea!
Stay updated…
To receive updates whenever new videos are added to the site, feel free to enter your email address below. Email notifications of newly added reviews are all you'll ever receive from me. No promos.
If you don't wanna miss a thing, join me for free right here…
We will only use your information to send you our blog updates. You can change your mind anytime by clicking the unsubscribe link at the bottom of any email you receive from us. You can find details about our privacy practices here.
Either way, you can still show your appreciation for our content by following us on Facebook or Twitter. At a minimum, please do me a favor and share this post via one of the social share buttons on the page.
Lastly, reading the thoughts and opinions of my visitors really drives me to continue. Using the comments section below, please tell me what you did or didn't like about this Roku Ultra review.
Best wishes,
Jeff