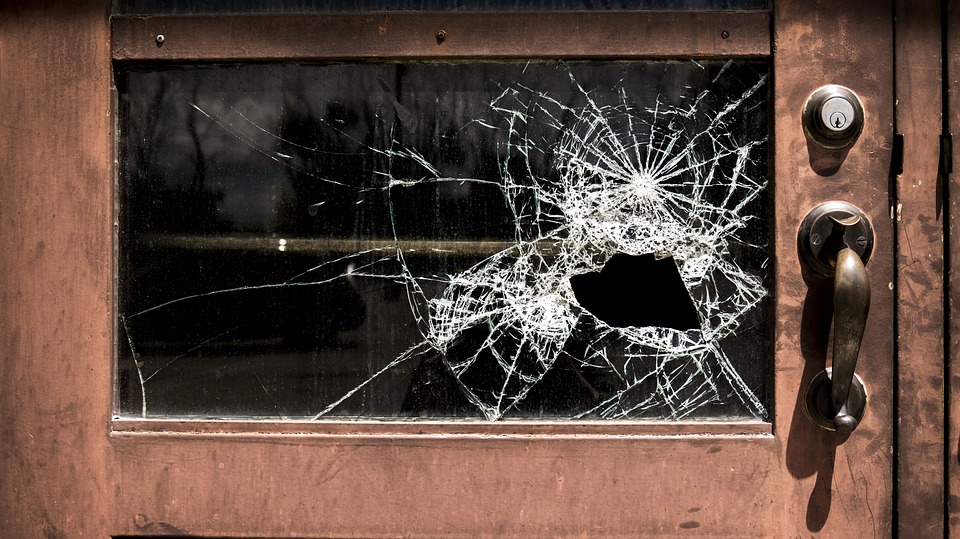 The 5 Best Wireless Home Security Systems Under $300
Wireless home security systems are an investment in your own peace of mind, as well as your family's safety and security.
If you've been seriously considering buying a wireless security system for your home, you know that price is only one thing to consider. The system quality, ease of installation and use all factor in as well.
Here are five of the best wireless home security systems on the market today. Not only are they all highly rated, but they are budget-friendly choices as well.
Check out this short video, then read more about each of these systems and their features.
I hope you found a few security systems in this video that are worth a deeper dive. If you don't remember them all, here's a quick recap.
Simplisafe2 Wireless Home Security System
Without a doubt, Simplisafe2 is the best wireless home security system value on the market. This system features sensors that are pre-programmed and work right out of the box. And no complicated setup either.
You can install them and have your home fully protected in 15 minutes or less. The system is also fully customizable.
Start with the sensors in the package which include entry sensors for your doors and windows, motion detectors, carbon monoxide detectors, and wireless freeze and water sensors. You can even add more sensors as needed, whenever you want.
The SimpliSafe2 system uses an independent cellular connection, not a hard-wired phone line. The wireless connection is five to ten seconds faster and can't be cut by an intruder. It's free with your monitoring, which is only $14.99 a month for 24/7 protection.
Discover how Simplisafe makes protecting your home or business easy and affordable. Unbeatable value for less than $250. Get all the details here
PiSector GSM Wireless Security Alarm System
The PiSECTOR system uses a dual network(GSM and Landline) for the protection of your home or business. It's programmed to alert you by phone or text message in cases of emergency, including burglary, fire, and flood, similar to other monitoring service providers.
But by doing your own monitoring, you don't need to pay any monthly monitoring fees. If you want to use an Ademco monitoring service, you will save money on your property insurance, helping to offset the monthly monitoring cost.
The system comes with motion and door sensors, as well as two wired sensors that can be used for your existing wired sensors if any.
And this PiSector security system can auto-arm and disarm on a daily schedule. It also has smart motion sensors to minimize false alarms, and much more.
This PiSector system will alert you to anything happening around your home or business while you're away. And for the price, it's definitely one of the best values on the market today. Get all the details here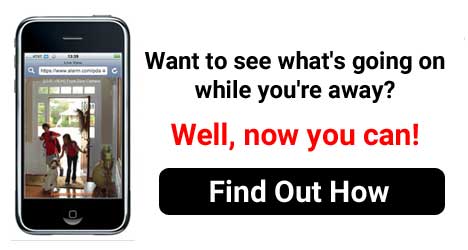 FortreSS Wireless Home Security Alarm System
The Fortress is the ideal system for anyone wanting to install a security system inside their home.
The system comes with ten magnetic sensors for windows and doors that detect any forced entry as well as using three passive motion sensors to detect any suspicious movement.
An additional siren is included for added volume outdoors. Easy to install and setup, you'll have your alarm system up and running in no time.
The system will automatically call a designated number which you set, in case the system is breached. Or program it to play a recorded message or custom sound.
Worried there is an intruder in your home? Simply call the system from your phone and actually listen in to what's going on.
Deactivate the device by punching in the number on the keypad, or disarm before you even get in the front door with one of the three key fobs that are included.,/p>
If you suspect there is an intruder inside your home, a panic button on the key fob will also sound the alarm.
This FortreSS system will fully protect your home for less than $240. Get all the details here
Skylink SC-1000 Wireless Alarm System
Take complete control of your home or business security with the Skylink Wireless Alarm System.
Skylink offers a host of expandable options with 30 accessories, enabling you to customize your security requirements according to your individual needs. The simple setup allows you to easily install the system yourself, without professional assistance and its added cost.
The Skylink comes with rolling code technology, which offers higher security than the fixed code technology most other systems use.
Improved sensors provide maximum security and reduce false alarms. The system can be programmed to dial up to 9 different numbers of your choice, and send out your personal 40-second message. That means no contracts and no monthly monitoring fees.
In addition to these features, you can arm and disarm your alarm system with the push of a single button on your keychain.
At $119, it delivers peace of mind and a ton of value for the money. Get all the details here
Oplink TripleShield Home Security System
An Oplink TripleShield security system provides wireless security, monitoring, and surveillance for your home or business.
It's a plug-n-play system that will get you up and running in minutes and is controlled through your smartphone.
TripleShield provides reliable, 24/7 high-quality live video so you can monitor your home or business from anywhere in the world.
It effortlessly combines video feeds from multiple locations into one easy-to-use smartphone interface.
You can also expand your system quickly and easily at any time by adding other Oplink plug & play cameras, sensors, or devices to suit your needs.
An outstanding value under $200. Get all the details here
For more wireless home security cameras and systems at very affordable prices, check the listings here:
Home Security Systems on eBay
Thanks for hanging in there with me this long. ElectronicsPricedRight is dedicated to delivering you the top and best tech and gadget products and reviews.
If that interests you, then why not subscribe below, so you don't miss anything?
Stay up-to-date about wireless home security systems and a whole lot more…
Enter your email address so that I can update you whenever a new video is added to our site. The emails you receive from me will not be promotional in nature. They'll merely be notifications of new video reviews that are released.
If you don't wanna miss anything, join for free right here…
We will only use your information to send you our blog updates. You can change your mind anytime by clicking the unsubscribe link at the bottom of any email you receive from us. You can find details about our privacy practices here.
Your information will only be used to send you blog updates. You can change your mind at any time by clicking the unsubscribe link at the bottom of any email that you receive. You can find details about this site's privacy practices here.
In any case, it would be very nice of you to take a second and click the Facebook "Like" button or the Twitter "Follow" button in the sidebar. Or at the very least, share this post via one of the social share buttons below.
Finally, your feedback means a lot. Let me know what you liked or didn't like about the video. Use the comments section below.
See you soon!
Jeff T. and the EPR staff