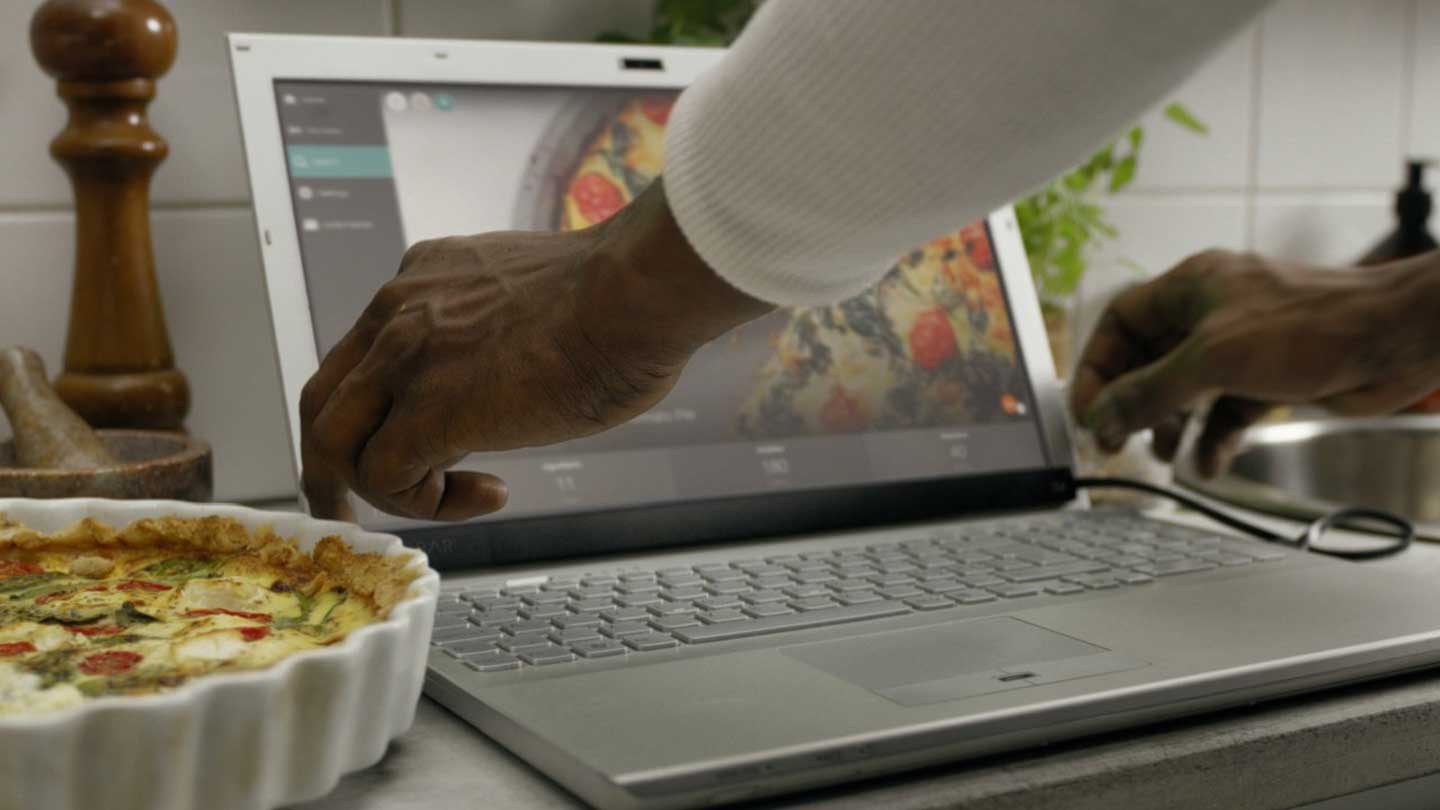 AirBar Touchscreen Sensor – Turn Your Laptop Into Touch Screen Instantly
Most Windows laptops do not have touchscreen capability, but just attach the AirBar Touchscreen Sensor and plug it in. You'll get all the touchscreen features built into Windows 10.
This cool little device is pretty amazing and at just $69, it is certainly impressive.
Watch the video below and see for yourself. I think you'll like what you see.
So, what did you think? Pretty cool laptop accessory, isn't it?
It may not be something everyone needs, but if you use Windows 10, you know what a difference adding touchscreen capability to your laptop can make.
And for less than $70, it's a pretty good bargain, too.
Here's a brief overview…
The AirBar Touchscreen Sensor is
Designed for both Windows 10 and Mac laptops and notebooks with 13.3″ to 15.6″ screens.
Simply attach the AirBar to the bottom of your screen with the included magnets and plug in the USB cord.
Touch using any object such as a finger, glove, paintbrush, stylus, and more.
Works using gestures like taps, swipes, pinches, zooms, and rotations.
You can find more information about this device and purchase the AirBar Touchscreen Sensor today for a surprisingly affordable price at B&H Photo Video and Walmart.
Also, be sure to check the listings below on eBay.
Hey, thanks for sticking with me for the last few minutes.
I want to invite you to come back any time you'd like!
I'll simply continue to share great videos about loads of cool stuff including home security systems, smartphones, and even a few "must-have"accessories… and that's only just to warm up with!
Join and stay updated…
Please subscribe below if you'd like to be updated about new videos as they become available. I'll never send you marketing emails, only "new post" notifications.
If you'd like to stay in the loop, sign up right here…
We will only use your information to send you our blog updates. You can change your mind anytime by clicking the unsubscribe link at the bottom of any email you receive from us. You can find details about our privacy practices here.
Your information will only be used to send you blog updates. You can change your mind at any time by clicking the unsubscribe link at the bottom of any email that you receive. You'll find details about this site's privacy practices here.
Whether you're interested in subscribing or not, it would still be very nice of you to like us on Facebook or follow us on Twitter.
At the very least, do me a favor and share this post via one of the social share buttons below.
Finally, your input and feedback mean a lot to me. Let us know what you liked or didn't like about the video. Use the comments section below.
To you,
Jeff Thomas
Electronics Priced Right